Phil Dyer
Owner/Head Coach
Strength and Conditioning Coach

Bio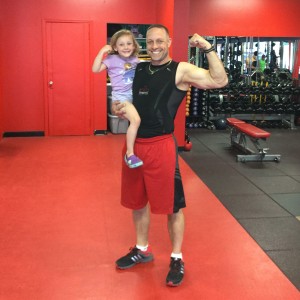 Strength, focus, determination, dedication, and hard work: these words best summarize Phil Dyer's fitness philosophy.
Growing up in Maine, Phil always knew there were greater things waiting for him outside of his small town. He dreamt of being a professional athlete, and worked tirelessly on the field, court, and in the gym to make it happen. He even attended UMASS to play both basketball and baseball. However, it was while training to play college sports that Phil's passion came to him: motivating others to fulfill their athletic and fitness goals…and so began his career as a trainer and strength coach.
Since then, Phil has gained extensive experience in the strength and conditioning training field. While working as a Strength & Conditioning coach at colleges such as Clemson, Seton Hall, Rutgers, and Caldwell College, Phil has developed and motivated many successful college athletes and even some that continued on to the pros. Phil has also worked with many high school and local sports programs to train youth athletes to fulfill their goals and move on to have successful athletic careers.
However, Phil's passion does not stop at training athletes. He loves to help regular people with busy schedules fulfill their fitness goals and live a healthy lifestyle. His focus is YOU and what makes you unique; whether you want to improve your stamina, build your strength, or lose a few pounds, Phil wants to pave the path for your fitness journey. He'll discuss your motivations, challenges, and goals and tailor a special program just for you. Phil prides himself on never doing the same workout twice – you will never be bored while you are working out with him, but you'll always feel like you are a better version of yourself when you are done.
Phil's wife Jackie and his pride and joy, his daughter Madison, are fixtures at Dynamic Speed & Fitness. Madison is usually "working out" with anyone who is there, from moms to kids to her own mom and dad. They embody a true fitness family, and consider their clients a part of their fitness family too.
---
Whatever your fitness goals, Phil is passionate about helping you to achieve them. Call 973-432-6422 or stop by Dynamic Speed & Fitness today to become part of the Dynamic Speed & Fitness family today.